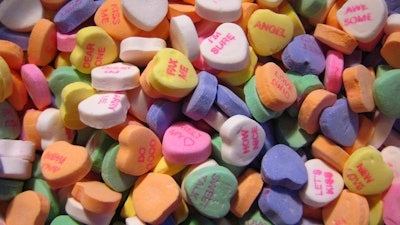 This year the National Retail Federation is predicting that Americans will spend nearly $20 billion on Valentine's Day treats for their nearest and dearest.
Just to add some perspective, the combined U.S. spending for the Super Bowl this past Sunday amounted to about $15 billion.
Fifteen billion is obviously a hefty chunk of change, but it still doesn't match up to the greeting card holiday most Americans love to hate.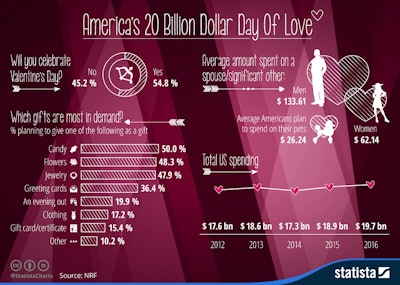 Do these Valentine's Day facts and figures surprise you? Could 2016 be the year the U.S. spends more than ever before?
Comment below or tweet me @MNetAbbey.