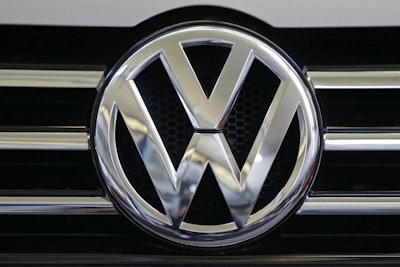 The marquee Volkswagen brand saw its biggest sales contraction in January since the German carmaker was engulfed in its diesel emissions scandal.
The European carmaker's association ACEA reported on Tuesday that sales of Volkswagen brand cars dropped 3.8 percent compared with a year earlier, putting a drag on deliveries for the group, which also includes the Audi, Porsche, Seat and Skoda brands. VW group sales grew by just 0.8 percent, seriously lagging a European market that grew 6.2 percent for the 29th straight month of expansion.
ACEA said January sales topping 1 million cars were "encouraging for the near future, as the upward market trend remains stable."
Mass-market automakers Fiat Chrysler, Ford and Opel posted double-digit gains. Premium manufacturers BMW and Daimler grew by 4 percent and 8.5 percent, respectively.