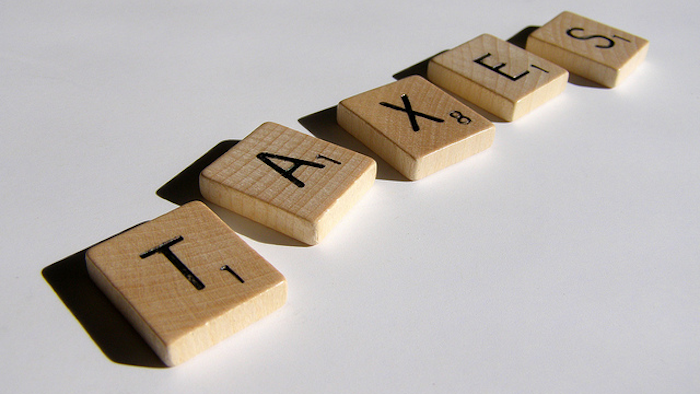 Pennsylvania's middle class is getting a lot of attention from the gubernatorial candidates, especially on the subject of taxes, but the TV campaign messages are typically vague and sometimes just plain wrong.
An attack ad for Republican incumbent Tom Corbett warns voters that his Democratic challenger, Tom Wolf, wants to "raise the state income tax on many middle-class Pennsylvania families."
"Get real," Wolf responds in a counterattack ad. "It's Tom Corbett who's been sticking it to the middle class on taxes."
Yet what constitutes the middle class is mainly in the eye of the beholder, making the issue excellent fodder for political rhetoric.
Even the U.S. Census Bureau says on its website that it has no official definition for the middle class, though it does have statistical yardsticks that can help people draw their own conclusions.
One of these is the state's median household income — about $51,000 in 2012, the latest estimate available. But Pennsylvania is a sprawling, economically diverse state and local medians vary widely, from roughly $36,000 in sparsely populated Forest County in the northwestern corner to $86,000 in the bustling Philadelphia suburb of Chester County.
Throughout his campaign, Wolf has advocated for higher taxes for some and tax cuts for others.
The wealthy York businessman favors an extraction tax on natural gas drilling to raise hundreds of millions annually and an overhaul of the state income tax to reduce levies on middle and lower incomes while shifting that burden onto the wealthiest taxpayers.
But the former state revenue secretary is withholding key elements of his income tax plan, making it impossible to determine where the line between winners and losers would be drawn and leaving him vulnerable to charges like those in Corbett's ad.
Wolf also wants to use proceeds from the revamped income tax to boost the state's share of public school funding in exchange for a reduction in school property taxes that he says have soared since a nearly $900 million reduction in state aid in 2011, Corbett's first year in office.
Wolf campaign spokesman Mark Nicastre said some details of the income tax plan are still rough because Wolf lacks access to up-to-date tax information.
Overall, he said, "the goal is to give the middle-class taxpayer a little bit of a tax cut and (require) those who are wealthy (to) pay a little bit more."
In an Associated Press interview last month, Wolf said he considers households with incomes of between $70,000 and $90,000 to be middle class and thus eligible for lower taxes under his plan. Corbett's campaign portrays it as the tipping point at which tax increases would kick in, arguing that it could hurt higher earners struggling in high cost-of-living areas.
In southeastern Pennsylvania, $90,000 is "not exactly wealthy" for a married couple with two children, said Corbett campaign manager Mike Barley, who defended the attack ad. "You may be comfortable, but you're certainly not wealthy."
Sometimes in the heat of a campaign, candidates try to have it both ways.
Wolf, citing examples to back up his ad's claim that Corbett has been "sticking it to the middle class," said the governor "raised gas taxes through the roof" when he signed the massive transportation funding package that lawmakers approved late last year.
Motorists are expected to pay $2.3 billion a year in higher gasoline taxes and fees, but the funding package's approval reflected a broad bipartisan consensus that additional revenue was needed to correct years of neglect.
In Erie on Monday, the day the Corbett campaign put up its attack ad, Wolf expressed a more positive view in remarks at a Manufacturer & Business Association luncheon.
"I applaud the Legislature and the governor for actually coming through, coming up with a transportation plan that actually allows us to fix our bridges and actually move our transportation infrastructure forward," Wolf said.
The Corbett camp posted a clip of that on YouTube on Wednesday.