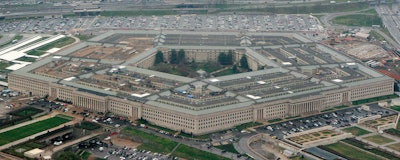 The U.S. president announced yesterday his plans to increase the country's defense budget in 2018 by 54 billion dollars (roughly 10%) in order to "rebuild the depleted military of the United States of America at a time we most need it". Whether justified or not, this extra outlay will take the U.S. even further ahead of the rest of the world in terms of outright military spending. Our infographic shows how the current budget compares to the world's other top spenders.

According to the Stockholm International Peace Research Institute, in 2015 U.S. defense spending outstripped that of China, Russia, UK, France, Japan, Saudi Arabia and India combined. When it comes to spending as a share of own GDP, The United States' huge output naturally brings them down the rankings somewhat. Of the top outright spenders, Saudi Arabia is way ahead, with 13.7 percent.
This chart shows military expenditure in 2015 in billion U.S. dollars and as share of GDP of the top spending countries.