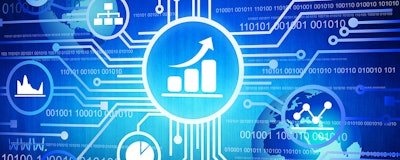 Imagine you're at home and suddenly your refrigerator breaks. So you call customer service to get a field service agent to fix it. The agent arrives and has no record of past visits despite having repaired the very same refrigerator two years ago. Then, when he starts to fix the issue, he realizes he lacks the proper tools, causing more inconvenience when he must return to the office and reschedule the appointment.
Does this scenario sound familiar?
Ironically, despite these common missteps, manufacturing companies are increasingly relying on service as a differentiator to enable them to sell and market their brands beyond the products they build and create. And while it may be easy to assume the problem is an inept employee, the root cause is actually the technology with which the company equips him.
Historically, manufacturers kept pace by adopting the capabilities of previous industry revolutions, such as mechanization, mass production and automation. These changes improved their abilities to deliver a better product, faster and cheaper. Yet, today, we are in the so-called "4th industrial revolution" — the connected revolution — which is about "smart-enabling" manufactured products through sensors, adding software, connecting them via the internet, and ultimately delivering value-added services to customers based on the data and insights that stream in.
No longer is getting a great product out the door the measure of excellence. Instead, what's required is a new skillset and understanding of the customer needs beyond the product. This requires manufacturers to think about their customer's actual use of their products, anticipate their needs and deliver differentiated services in entirely new ways.
According to Salesforce's "2016 Connected Manufacturing Service Report," 66 percent of executives in the manufacturing industry view their service departments as revenue generators — which is why manufacturers need to rethink their business processes so that they center on the customer and move beyond the product itself. They need to develop new types of outside-in, customer-centric business models that continue well beyond the point-of-sale into remote monitoring, proactive repairs and more.
This movement "beyond the product" applies equally to the connected home as it does to heavy machinery. In the past, when something broke, irate customers were stuck waiting for an in-person visit, which could take hours or days. Today, Honeywell uses a mobile app to stay connected with its homeowners, so the company can respond to customers' questions and needs in real-time, with accurate information, allowing its products to function as a sort of connected communications end-point with customers.
How do manufacturers start down this path? Abandoning paper-based processes — and embracing new technologies that serve as systems-of-engagement with customers — are critical first steps. In the refrigerator service scenario I described earlier, much of what went wrong was likely due to the agent printing out his service ticket and thus not having access to real-time data about the product that needed repairs. The "2016 Connected Manufacturing Service Report" echoes this as well, with 61 percent of manufacturers stating they still use spreadsheets such as Excel and 37 percent use a paper-based system to track customer information, including purchase history and current service requests.
The time is now for the manufacturing industry to shed the old adage of "if we build it, they will come." The 4th revolution means that companies have the unprecedented opportunity to leverage technology and data to become new service-oriented companies — even technology companies, in some cases — for the new world of cloud, social, mobile and data analytics.
It's not enough to build great products and deliver them on time to customers around the world. Every touch-point with a customer, whether a sensor or shipment of a spare part, is an opportunity to move beyond the product and into a deeper relationship with customers. And, yes, even something as simple as a visit from the refrigerator repairman is an opportunity to differentiate and win.
Cindy Bolt is SVP of manufacturing and consumer goods at Salesforce.