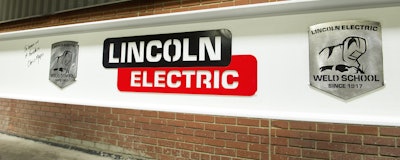 Lincoln Electric Holdings, Inc. announced it acquired Baker Industries, Inc. and related assets. Baker is a privately held Detroit, Michigan-based provider of custom tooling, parts and fixtures primarily serving automotive and aerospace markets. Baker has extensive in-house design and manufacturing capabilities, including machining, fabricating, assembly and additive manufacturing. Their operations adhere to stringent aerospace quality management standards and are AS9100D certified and Nadcap accredited.
The Baker organization will complement Lincoln Electric's automation portfolio and its new metal additive manufacturing service business that will launch in mid-2019. Leveraging Lincoln Electric's core competencies in automation, software development and metallurgy, the new metal additive business will manufacture large-scale printed metal parts, prototypes and tooling for industrial and aerospace customers. The Baker operation, along with a new Cleveland, Ohio-based additive manufacturing development center, will provide an additive manufacturing platform to help customers improve their lead times, designs and quality in their operations.

"We are pleased to welcome Baker Industries to Lincoln Electric and to our automation portfolio's new additive manufacturing platform," said Christopher L. Mapes, Chairman, President and Chief Executive Officer. "Additive manufacturing is a key strategic growth area in automation, and Baker's expertise and capabilities will assist in scaling our additive manufacturing services and expand our presence in attractive aerospace and automotive end markets."

Lincoln Electric's automation revenue is approximately $500 million in annualized sales with the addition of Baker Industries. Terms of the transaction were not disclosed.