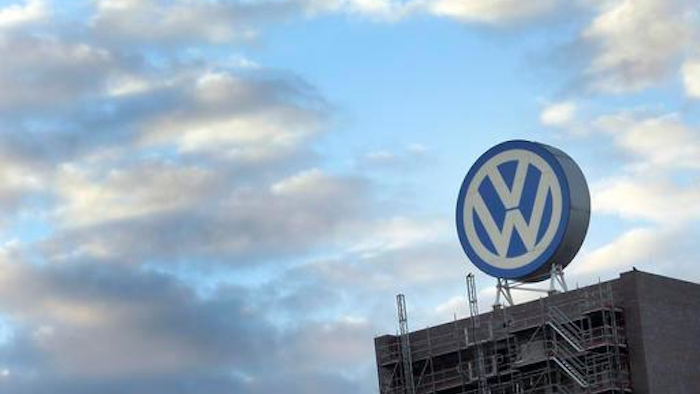 Volkswagen has chosen Amazon Web Services as its cloud-based production platform in an effort to build a new industrial cloud service within the Volkswagen Group. With production platforms in competition, Volkswagen's choice gives Amazon another major customer. The project, called the Volkswagen Industrial Cloud, will be an industrial digital production hub for logistics and manufacturing.
All 112 manufacturing plants in the Volkswagen Group will be looped into the system, sharing real-time data on efficiency of assembly equipment, tracking parts, and tracking vehicles. Amazon's AWS Outposts works on the infrastructure and services site on-premises, with communication between the factory floor and the cloud. Amazon's suite of IoT services (AWS IoT Greengrass, AWS IoT Core, AWS IoT Analytics, and AWS IoT SiteWise) will be based on the plant floor and provide analytics. Analysis of that information will take place on a company-wide Data Lake on Amazon Simple Storage Service (Amazon S3), while SageMaker, a machine learning training and deployment service, will oversee the optimization of connected machinery and equipment.
"With our global industry platform we want to create a growing industrial ecosystem with transparency and efficiency bringing benefits to all concerned," said Oliver Blume, chairman of the Executive Board of Porsche AG and member of the Board of Management of Volkswagen Aktiengesellschaft responsible for production.
"Volkswagen's and AWS's collaboration will have a profound impact on efficiency and quality in production throughout Volkswagen's global supply chain, as Volkswagen gains access to the broadest and deepest cloud with the most functionality, the most innovation, the highest performance and security, and the largest community of partners and customers of any other infrastructure provider," said Andy Jassy, CEO of AWS.
Of course, with the cloud come concerns about security, efficiency, legacy machinery, training, and more. VW uses Microsoft's Azure for in-vehicle and customer applications, so it hasn't put all of its eggs in one basket.