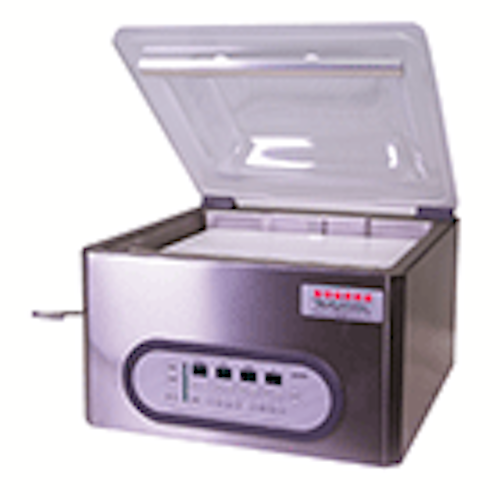 MAX 42-S Table Top Vacuum Packaging Machine provides small processors with easy cleaning in a compact space. The MAX 42-S is one of a series of various vacuum packaging machines offered by the company. Product features include:
• Stainless steel design and state-of-the-art technology to make it easy to clean.
• User-friendly design features through individualized components that are clearly visible and easily accessible.
• Meets the hygienic requirements of the food industry. 
•Quality products that are aesthetically-pleasing and made right on site, saving time.
• A high-pressure sealing system that is suitable for all conventional vacuum bags.
Hollymatic www.Hollymatic.com