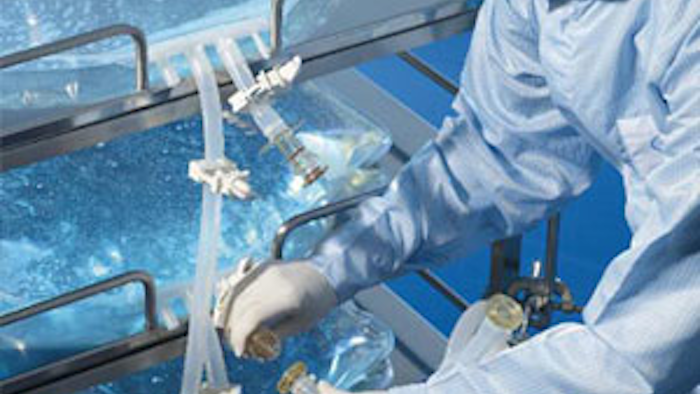 Pall Life Sciences' Kleenpak sterile disconnector provides an easy-to-use, secure method for the sterile disconnection of flexible tubing assemblies, even in an uncontrolled environment. The company says that the disconnector also offers:
Disconnection can be performed in non-controlled environment without compromising the sterility of fluid path.

No capital equipment required.

Disconnection is performed in seconds.

Easy to make disconnection — even in cramped environments.

Microbial control or sterilization by autoclave or gamma irradiation.

Activation enables a sterile separation.

Locking mechanism prevents incorrect disassembly.

Secure permanent disconnection security — cannot be reconnected.

No flow restrictions.