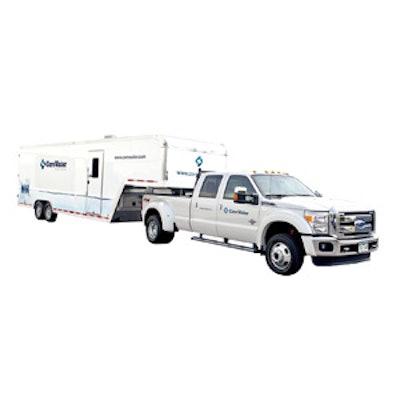 CoreWater recently launched its first highly mobile water treatment unit based on technology that cleans and recycles wastewater from oil and gas drilling operations. The company says that the unit also grants:
On-location technology that goes to the source to remove suspended solids, contaminants, and scalants from flowback and produced water.
Zero liquid waste.

The possibility to reuse all treated water for hydraulic fracturing and other well operations, which reduces the costs and environmental impacts associated with water management.
The ability to rapidly move these mobile units from site to site to meet changes in demand.

The power to avoid the handling costs of transporting wastewater to disposal sites.

Reduced costs for fresh water logistics for future fracturing by recycling the water.