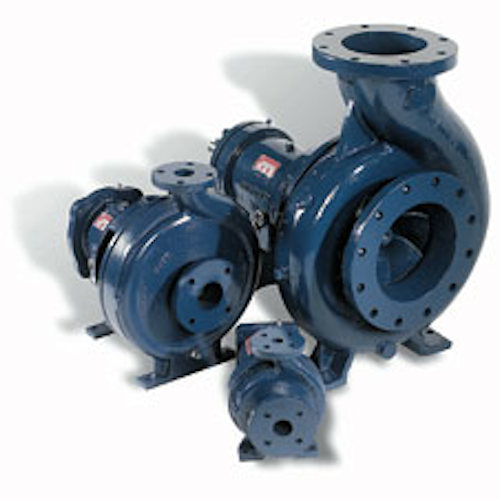 Griswold™ Pump Co., a leading manufacturer of centrifugal pumps, is pleased to announce that its 811 Series ANSI centrifugal pumps are ideal for use in all types of coke-manufacturing processes, most crucially the removal of harmful by-products from the centrifuge. According to the company, the pumps are:
Able to pump byproducts out of the facility, where they go on to play important roles in a variety of other industries.

Perfect for coke applications because they are constructed with liquid paths that feature CD4MCu, a high-grade stainless steel that can withstand the corrosive fluids that are produced and handled during the manufacture of industrial coke.

Available with enhanced power frames that make them an estimated 33 percent stronger than competitive models, resulting in increased performance and longevity.

Offered in a full range of sizes and available with options and upgrades that can be tailored to meet virtually any fluid-processing flow rate — up to and including 4,000 gpm (908 m3/hr).

Available with is a wide array of mechanical-seal options, all of which give the pumps the ability to operate in temperatures as high as 500º F (260º C).