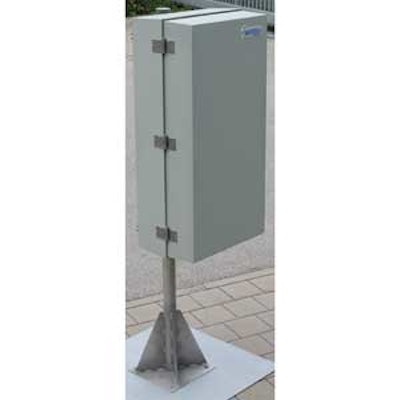 Multibox Vario insulated outdoor enclosures from Intertec let instrumentation and control engineers specify the precise dimensions they need for their particular application. According to the company, the enclosures additionally offer:
Dimensions from about 100 by 100 by 100mm with 20mm thick walls through models that are 2,000mm high, 1,200mm wide and 800mm deep, with a wall thickness of 102mm.

The flexibility simplifies containment of awkwardly-shaped components, and also allows the enclosures to be fitted in locations where there may not be enough space for standard-sized units. 

 

To help instrumentation engineers accelerate their design process, the company has developed a Web-based configurator.

All enclosures employ an energy-efficient sandwich-type construction, based on UV-resistant GRP (glass-fiber reinforced plastic) skins and an internal core of highly insulative foam.

The enclosures are based on a two-part design with external hinges and clasps; the female half incorporates neoprene edge seals, which are compressed when the male half is clamped shut.

They feature an ingress protection rating of IP65 as standard, with IEC 60079-compliant versions available for use in hazardous atmospheres.

The material's strength virtually matches that of stainless steel, yet it weighs 75-percent less and is several orders of magnitude more stable than non-reinforced plastic; it is also fire-resistant and inherently immune to salt spray and harsh corrosive media.