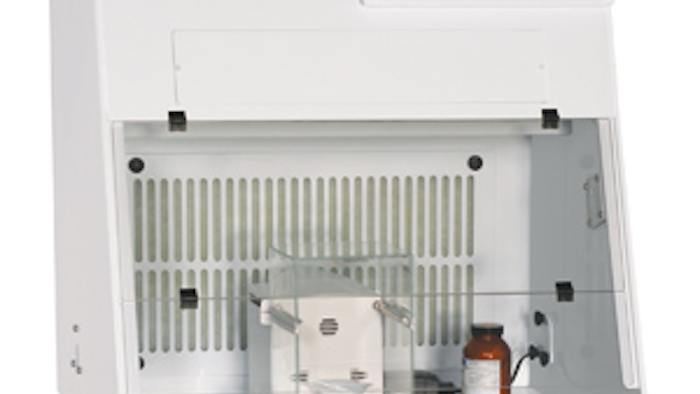 AirClean® Systems Inc.'s PowderSafe™ Type B enclosures provide a controlled negative pressure HEPA-filtered environment for professionals to work with and weigh powders. According to the company, the enclosures are:
Fabricated with polypropylene — a chemically resistant, high mass polymer.

Easily cleaned, without the worry of degradation.

Free of vibration and balance disturbances.

Characterized by exclusive HepaSafe™ technology that allows the operator to safely and easily change both the prefilter and the primary HEPA filter while the enclosure remains under negative pressure.

Supplied standard with the AirSafe automatic safety controller, which monitors and maintains proper face velocity so accurate balance readings can be ensured without turbulence or vibration.

Also supplied with FlowSmooth™ technology, which provides even, horizontal air distribution throughout the enclosure, preventing turbulence.

contact@aircleansystems.com

www.aircleansystems.com