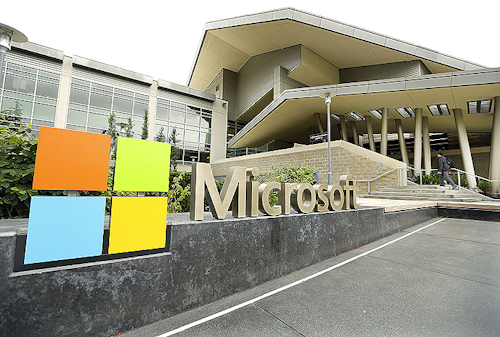 It's hard times for Windows Phone Wednesday as Microsoft announced that it will be slashing 7,800 jobs, primarily from its phone business. 
As part of a realignment of the segment, Microsoft also said it was recording an impairment charge of $7.6 billion related to assets it acquired with the purchase of Nokia's Devices and Services business. Microsoft paid about $7.5 billion for Nokia's Devices and Services business. 
Microsoft said it would also write down a restructuring charge of $750 million to $850 million. 
In an email to employees, Microsoft CEO Satya Nadella said the move marked a change in thinking about company's phone business.  
"We are moving from a strategy to grow a standalone phone business to a strategy to grow and create a vibrant Windows ecosystem including our first-party device family," Nadella said. "In the near-term, we'll run a more effective and focused phone portfolio while retaining capability for long-term reinvention in mobility."
In a statement, Microsoft said it would record the $7.6 billion charge in the fourth quarter of its fiscal 2015.
The company said today's moves will help it better align its priorities, including "recent changes to Microsoft's engineering teams and leadership, plans to transfer the company's imagery acquisition operations to Uber, and shifts in Microsoft's display advertising business that enable the company to further invest in search as its core advertising technology and service." 
Microsoft phone business has been struggling for some time. Back in April, the company filed a 10-Q with the SEC that showed the segment had posted revenue of $1.4 billion for the period, with cost of revenue exceeding sales by $4 million. 
Shares of Microsoft were flat at $44.15 in early trading Wednesday.