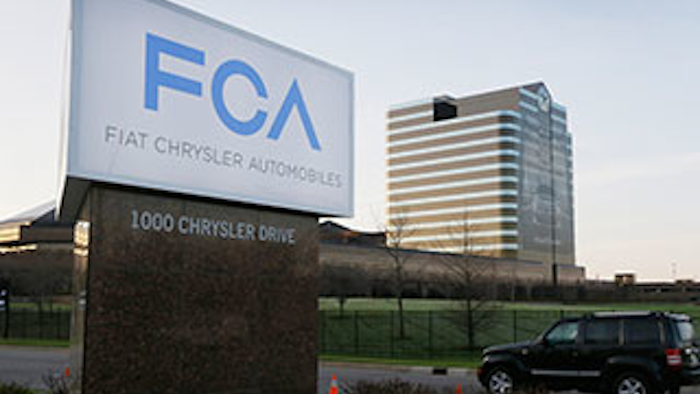 DETROIT (AP) — Fiat Chrysler says its U.S. sales rose 14 percent in January, a sign that car sales didn't spin out even with a major snowstorm hitting the Northeast.
Chrysler says it sold just over 145,000 vehicles last month for its best January since 2007. The Jeep brand posted its best January ever with sales up 23 percent. The new Cherokee small SUV led the way with a 44 percent increase to 15,154, the largest gain of any Jeep model. Ram pickup sales also were strong, rising 14 percent to 26,618.
Overall, U.S. sales of new vehicles were expected to jump by double digits in January, continuing the brisk pace of the last half of 2014. Kelley Blue Book predicts sales will rise 13 percent to 1.14 million vehicles, making this the best January in nine years. All automakers report U.S. sales results on Tuesday.
January is typically a slow month for the auto industry. Buyers have less incentive to shop, since automakers offer fewer deals and promotions after the holidays and tax bills are looming. Bad weather can also keep customers away.
But this January was a big improvement over last year, when the polar vortex caused record-setting cold in much of the country. This year, the East Coast blizzard was the only significant weather event that might have slowed sales at the end of the month, said Alec Gutierrez, senior analyst for Kelley Blue Book.
Gas prices continued to fall in January, hitting a six-year low of $2.03 per gallon on Jan. 26, according to AAA. That gave consumers the confidence to choose bigger vehicles. LMC Automotive, a forecasting firm, said trucks, vans and SUVs were expected to account for 55 percent of sales in January, the highest percentage since 2004.
Detroit automakers were expected to see the biggest benefit from that shift. Kelley Blue Book predicted that General Motors and Fiat Chrysler would see the biggest gains in January.
---
More from MBTMag.com
New Rules May Answer Question Of Whose Internet It Is
Hatfields, McCoys Make Moonshine Legally In Southern W.Va.
Strikes Begin At Oil Refineries; Prices Rally
Explore more news
here
.