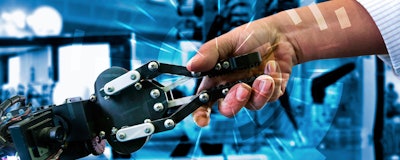 Manufacturing is currently going through transformative period brought on by technological innovation, economic and regulatory uncertainty, automation and workforce concerns and globalization and trade disruptions. To come out the other side of this movement intact, risks need to be identified and evaluated so that businesses can build strategies to address these concerns.
To help identify these risks, BDO has released the 2017 BDO Manufacturing RiskFactor Report which identifies supply chain disruption as the No. 1 risk in the industry. The report examines the risk factors in the most recent 10-K filings of the largest 100 publicly traded U.S. manufacturers. The risks are analyzed and ranked by order of frequency cited and include U.S. manufacturers in the food manufacturing, transportation, fabricated metals, machinery, plastics and rubber segments.
Highlights from the report include: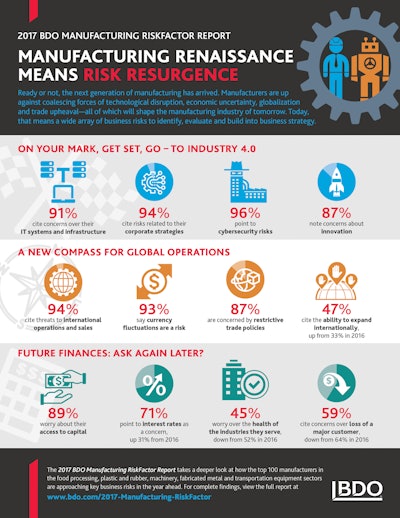 You can download the entire report here.
Top 20 Risk Factors
cited by the 100 largest publicly traded U.S. manufacturers in the fabricated metal, food processing, machinery, plastic and rubber, and transportation equipment sectors