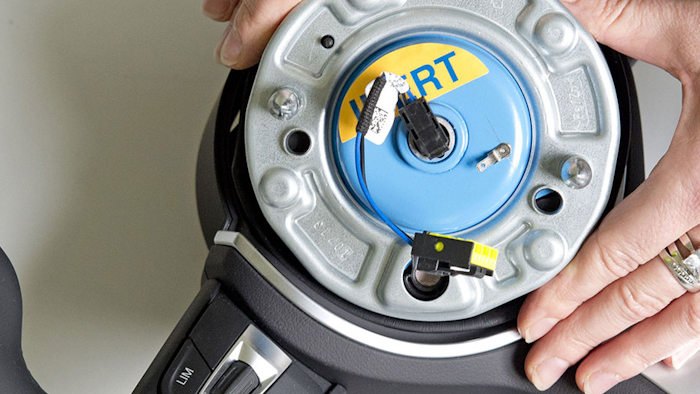 The National Highway Traffic Safety Administration is looking at requiring automakers to put labels on the sun visors of newly manufactured vehicles with instructions on how consumers can file vehicle safety complaints. The labels would be required to be glued to passenger visors and tell consumers that their complaints could bring about an investigation or possible recall.
The U.S. government wants more consumers to complain about auto safety problems as they use those complaints as a means to spot safety issues. In 2015, the agency received 75,000 vehicle safety complaints.
The labels were required by Congress in 2012. They instruct people to contact NHTSA with safety issues at http://www.safercar.gov, by phone at (888) 327-4236 or by mail at U.S. Department of Transportation, NHTSA, Office of Defects Investigation, NEF-100, 1200 New Jersey Avenue SE, Washington, DC 20077-9382.
The agency will take comments on the proposal until Jan. 27, 2017, but even if implemented it could be years before labels are required.