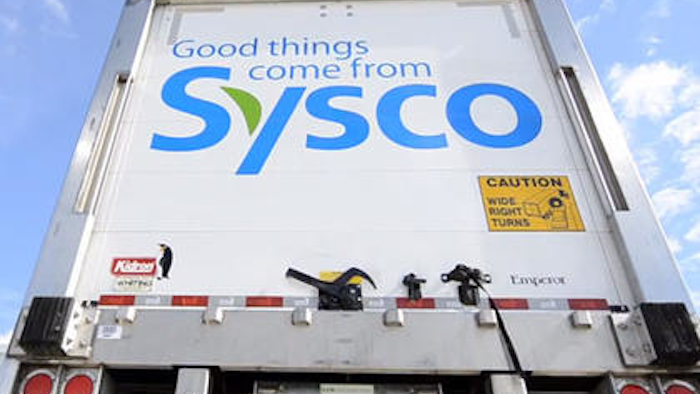 ​Sysco Corp. reported a 71 percent drop in profits in its latest quarterly report after abandoning a bid to acquire rival US Foods.
The Houston-based food distributor said that profits totaled $73 million compared to $254 million during the same period last year, a result of the $430 million is costs related to the US Foods proposal.
Sysco ultimately paid $313 million in termination fees and $117 million in interest, legal fees and other costs.
Sysco originally floated a $3.5 billion effort to buy Illinois-based US Foods in late 2013, but the Federal Trade Commission filed suit opposing a merger between the industry's two largest companies early this year.
A federal judge sided with the FTC in June, and Sysco suspended its bid shortly thereafter.
Aside from the costs to end the merger, earnings for Sysco were up in the quarter. Adjusted operating revenue rose by nearly 6 percent, while revenue climbed by nearly 1 percent. Sales fell by 1.4 percent due to the strong dollar.
Sysco CEO Bill DeLaney said that in the wake of the US Foods proposal, the company is focused on internal improvements and smaller mergers.
He said that Sysco maintains its potential to "improve our productivity and reduce overhead costs throughout our supply chain organization and in the administrative areas of our business."