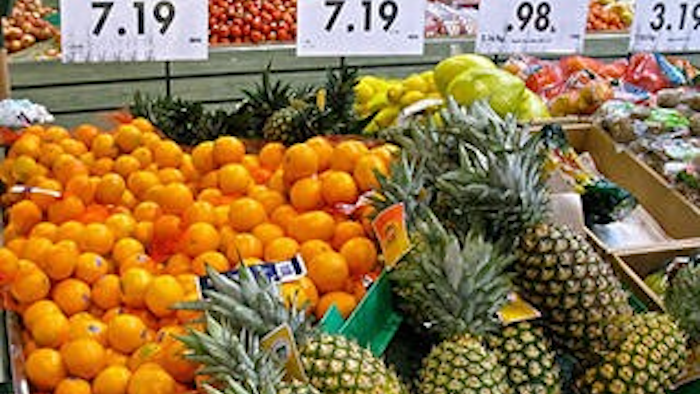 Global food prices last month slid to their lowest levels since September of 2009, according to the latest analysis by the United Nations' Food and Agriculture Organization.

The agency's June food price index, Reuters reports, fell by 0.9 percent from May levels and averaged 165.1.

The index tracks prices for cereals, oilseeds, dairy, meat and sugar; sugar and milk prices saw particularly sharp declines last month.

Food prices in general were on the decline for more than a year heading into June amid low oil prices and a strong dollar.

FAO analysts expected food supplies to remain strong, but said potential consequences from the economic issues in Greece and China could eventually reverberate in the food market.

"Uncertainty can make prices move either way, especially if they come from beyond fundamentals," FAO senior economist Concepcion Calpe told Reuters.

The agency also projected that global production of cereals would remain strong but fall below 2014's record output.