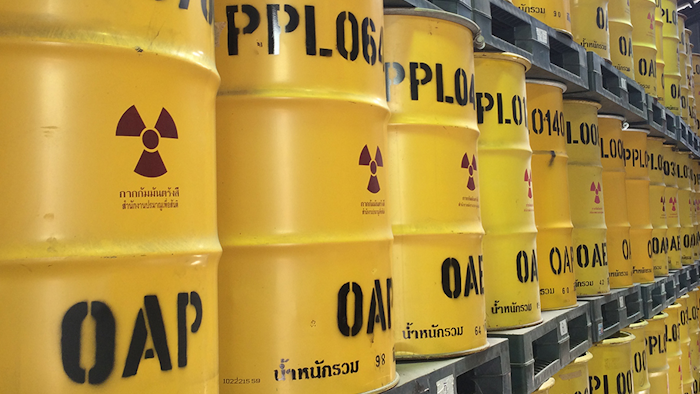 BOISE, Idaho — U.S. officials are considering extending the use of an eastern Idaho nuclear waste treatment facility beyond its scheduled closure this year so it can repackage radioactive waste brought in from other states before it's sent to a permanent disposal site in New Mexico.
The U.S. Department of Energy's Advanced Mixed Waste Treatment Plant at its 890-square-mile (2,300-square-kilometer) site that includes the Idaho National Laboratory was originally set to stop operating after it finished treating waste from Idaho this year.
But the Energy Department said last week it may want the $500 million plant that employs about 600 workers to keep running to treat transuranic waste from other federal sites.
Transuranic waste includes items like protective gear and tools that have been contaminated with plutonium, americium or other radioactive elements.