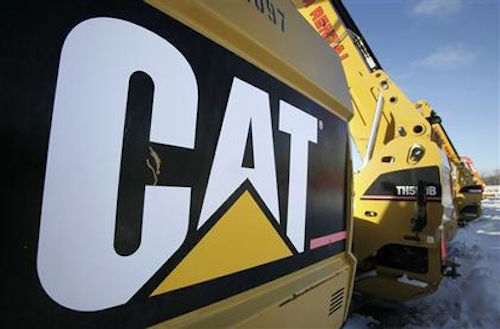 Construction equipment giant Caterpillar plans to lay off about 800 workers as it shutters a Chicago-area factory in coming months.

The Wall Street Journal reports that most of the positions on the chopping block in Aurora, IL, will be shifted to other Caterpillar factories in the U.S. by the end of next year.

The bulk of those jobs — about 500 workers that make large loaders and compactors — will move to Decatur, IL, while 150 positions in medium-wheel loader production will go to North Little Rock, AR.

Another 1,200 positions in engineering and product support will remain in Caterpillar's Aurora offices. The company is in the process of moving its headquarters to Chicago from its longtime home of Peoria, IL.

The Journal noted that Caterpillar was hit hard in recent years by downturns in the global construction and mining sectors. Last week, the company announced plans to close a factory in Belgium and shed about 2,000 jobs.

Caterpillar is also dealing with a federal investigation of its accounting practices and foreign subsidiaries. Authorities raided three Illinois facilities last month and the company retained former U.S. attorney general William Barr in an effort to address the controversy.