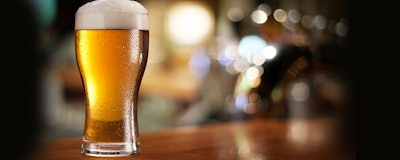 PORTLAND, Maine (AP) — The Maine Beer Box, a shipping container with more than 50 taps built into its side, has been loaded on a freighter and is headed to Iceland as part of a goodwill initiative.
The Portland Press Herald reports the beer box is the centerpiece of a multi-year effort between the Maine Brewers' Guild and Eimskip, an Icelandic shipping company, to expose Maine beer to new markets.
In turn, beers brewed in Iceland and beyond will be brought back to the U.S. state.
Sean Sullivan, the guild's executive director, says Iceland isn't the target market for Maine brewers, but the beer box's maiden voyage is a test to prove if the project can work elsewhere.
U.S. breweries shipped 446,000 barrels of beer overseas in 2015, a 16 percent increase from 2014.