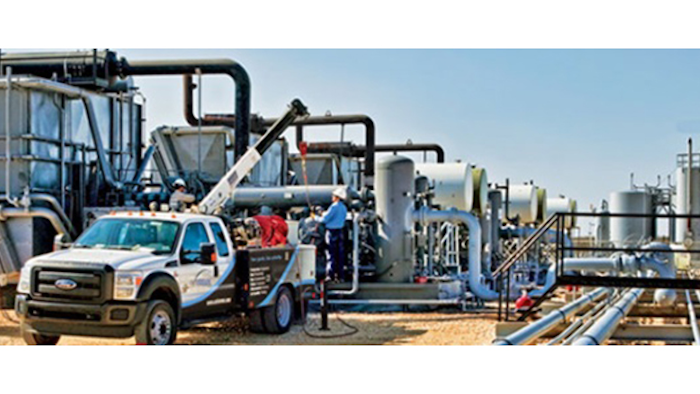 Federal labor officials last week accused a Texas manufacturer and its staffing company of creating unsafe conditions for workers.
The Occupational Safety and Health Administration levied 29 citations and proposed penalties totaling $111,000 against Exterran Energy Solutions LP, which produces equipment for the oil and gas industry.
The agency received a complaint about conditions at the company's plant in Alleyton, about 70 miles west of Houston, in January.
Inspectors found improper disposal of paint residues and improper labeling of hazardous chemical containers. They also identified fall hazards and issues with equipment safety and maintenance.
No injuries resulted from the safety violations, but OSHA cited Exterran for similar issues in late 2014.

"Exterran knows that safety hazards must be identified and corrected," OSHA area director R. Casey Perkins said in a statement. "Unfortunately, the company was complacent, and safety and health practices were not a priority at this location."
The agency also cited South Texas Specialty Welders, Exterran's labor broker, for four violations relating to failure to ensure worker safety. The company faces penalties totaling $9,800.
Each company has 15 days following receipt of the citations to comply, request a conference with OSHA officials or contest the findings.