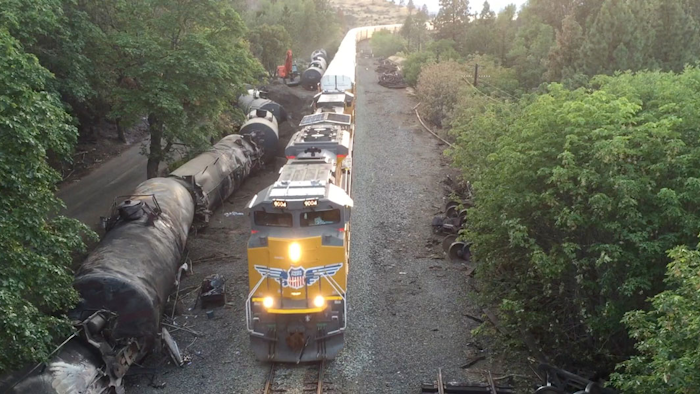 Federal transportation officials this week warned that new rules governing railroad shipments of crude oil could allow problematic train cars to remain in use into the 2030s.
An industry group, however, countered that operators would meet all deadlines and that most cars have already received safety upgrades.
A series of fiery and occasionally deadly crashes involving trains carrying crude prompted new rules regarding the structure those rail cars, but the requirements allowed the owners of those rail cars years to comply.
National Transportation Safety Board Chairman Christopher Hart argued that rail car owners, in turn, could keep some cars on the nation's railways for up to 15 years without periodic, mandatory benchmarks.
Hart added in his letter to Transportation Department officials that car owners' decisions "may be driven by market factor influences, not safety improvements," according to the Associated Press.

A spokesman for the Railway Supply Institute, meanwhile, told the AP that just 700 of the more than 50,000 tank cars operating earlier this year were the oldest, most vulnerable versions.

"The need to modify or install new cars isn't as urgent as when the rule was issued," Tom Simpson added, referring to falling crude shipments that accompanied low oil prices in recent years.
Officials, however, warned that idled cars could return to service should oil prices rebound.

A Transportation Department spokesman, meanwhile, said that the agency agreed that "industry should work to beat those deadlines," the AP reported.