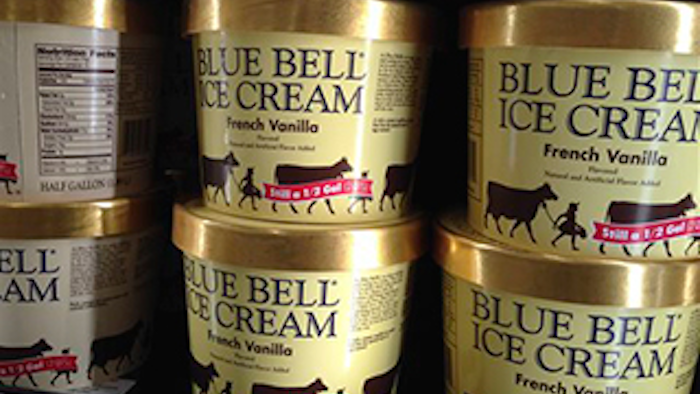 BRENHAM, Texas (AP) — Blue Bell has expanded its ice cream distribution to more Texas and Oklahoma markets as it works to put its listeria contamination crisis behind it.
Brenham, Texas-based Blue Bell Creameries began returning its products to store shelves Monday in the Dallas, Fort Worth and Waco areas, as well as the Oklahoma City and Tulsa areas in Oklahoma.
Blue Bell had resumed selling ice cream Aug. 31 in the Brenham, Houston and Austin areas of Texas, as well as the Birmingham and Montgomery areas of Alabama, four months after suspending sales when listeria was found at some plants.
Blue Bell was linked to 10 listeria cases, including three deaths in Kansas. The bacteria can cause serious illness, especially in older adults, pregnant women and people with weakened immune systems.