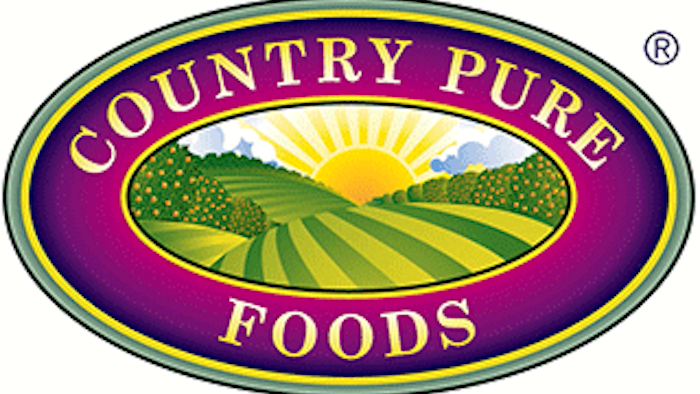 AKRON, Ohio (BUSINESS WIRE) — Country Pure Foods, Inc., headquartered in Akron, Ohio, and a portfolio company of Mistral Equity Partners, announces that the owners of its parent company have reached an agreement to sell the parent company of Country Pure to a joint venture of Sapporo International Inc., a Sapporo Group company and Toyota Tsusho America, a Toyota Tsusho Group Company.
The joint venture will acquire the parent company, and thus Country Pure, through Silver Springs Citrus, Inc., its existing U.S. Subsidiary ("Silver Springs") via merger. Silver Springs is also in the fruit beverage manufacturing sector. The agreement was signed December 23, 2014, and it is anticipated that the closing will occur before the end of January 2015. Terms of the merger were not disclosed.
Country Pure is one of the nation's largest independent juice packaging companies. Country Pure currently offers over 350 unique products, across 24 packaging types and 38 distinct flavors. The company's diverse product offering is supported by four flexible and efficient manufacturing facilities, located in Ohio, Florida, Connecticut and Texas.
It is anticipated that through the combination of Country Pure Foods with Silver Springs Citrus and the combined resources of the joint venture, Sapporo International and TAI will be able to accelerate their growth strategy in North America. In addition, an agreement has been reached with Raymond Lee to remain with Country Pure Foods as President and CEO.
About Country Pure Foods, LLC
Country Pure Foods makes individually packaged fruit juices, drinks, and nectars. Today, it is one of the nation's largest independent processors of juice products for foodservice, grocery and convenience stores, and contract manufacturing segments. Multiple plant locations in Akron, Ohio, Ellington, Connecticut, Deland, Florida and Houston, Texas allow Country Pure Foods to efficiently service its nationwide customer base with a broad line of product packaging alternatives for its own branded, as well as its private label and contract manufacturing customers.