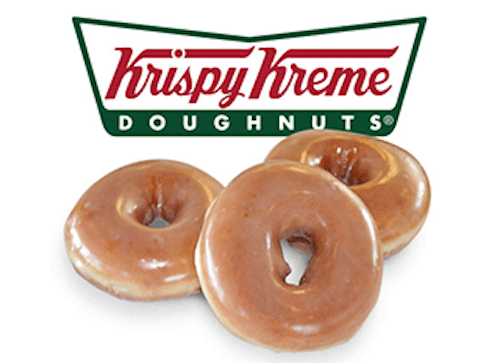 NEW YORK (AP) — Krispy Kreme's stock is rising in Thursday premarket trading as the doughnut chain's first-quarter profit beat analysts' estimates.
On Wednesday the Winston-Salem, North Carolina-based company reported an adjusted profit of 24 cents per share. Analysts predicted earnings of 22 cents per share, according to a FactSet survey.
Anton Brenner of Roth Capital Markets said in a client note that Krispy Kreme is not relying on discounts as much as it used to, which should continue to help boost store profit margins.
The analyst said that some new initiatives, such as a potential store loyalty program, could possibly generate incremental sales and increase operating margins.
Brenner maintained a "Buy" rating.
Shares of Krispy Kreme Doughnuts Inc. gained $1.27, or 7.3 percent, to $18.67 before the market open.