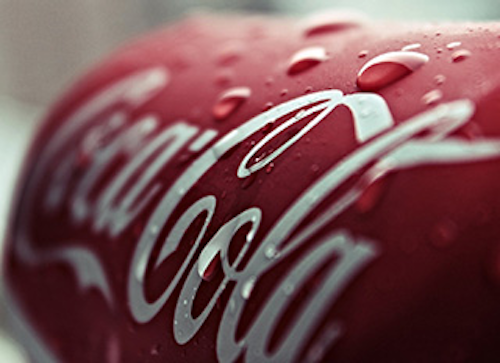 NEW YORK (AP) — Coco-Cola's profit and revenue fell in the third quarter as the world's biggest drink maker booked charges related to its cost-cutting push and took a hit from the strong dollar.
The maker of Sprite, Fanta and Dasani water said Wednesday that global sales volume rose 3 percent. That reflected a 6 percent increase in non-carbonated drinks, which Coke refers to as "still" beverages, and a 2 percent increase in sodas, which Coke calls "sparkling" drinks.
In North America, soda volume declined again, reflecting a 9.5 percent decline in Diet Coke and a 3 percent drop for regular, full-calorie Coke. For years now, people in the U.S. have been moving away from sugary sodas, which have been blamed for fueling obesity rates and related ills like diabetes. But more recently, diet sodas have been falling at a steeper rate, a trend Coke blames on concerns people have about the safety of artificial sweeteners.
Kathy Waller, Coke's chief financial officer, said in a phone interview the company is trying to figure out how much of the declines in diet sodas for North America are being driven by the shift to smaller cans and bottles. Coke has been marketing the more petite sizes more aggressively as part of a push to position its drinks as more premium offerings that fetch more money.
In the meantime, Coke's decline in soda volume for North America was offset by a 7 percent increase in non-carbonated drinks. Waller said bottled waters and sports drinks each rose 10 percent in the quarter.
Like rival PepsiCo Inc., Coca-Cola's volume growth is being driven by non-carbonated drinks like bottled waters and teas.
Coca-Cola reported stronger growth in non-carbonated drinks than in sodas for each of its five geographical divisions for the quarter.
For three months ended Oct. 2, Coca-Cola earned $1.45 billion, or 33 cents per share. Not including one-time items, Coke earned 51 cents per share, or a penny more than Wall Street expected, according to Zacks Investment Research.
Total revenue was $11.43 billion, short of the $11.61 billion analysts expected.
Shares of Coke fell 2 percent to $41.45 before the opening bell.