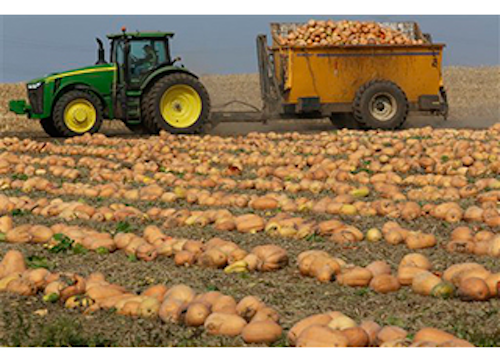 WASHINGTON (AP) — At least 30 food and agriculture American companies and associations announced Thursday they will push Congress to end the embargo the United States imposed on Cuba in 1962.
Representatives of the companies said they want to take advantage of the recent rapprochement between the two countries to end the embargo. A year ago, the countries created a coalition called The U.S. Agriculture Coalition for Cuba (USACC).
Devry Boughner Vorwerk, Vice President at Cargill and Chair of USACC, said at a news conference that "we will work with key stakeholders to build momentum that drives historical change."
Secretary of Agriculture Tom Vilsack said President Barack Obama looks forward to engage with Congress "in an honest and serious debate on what we can do to promote positive change in Cuba. That is where the American farmers and ranchers come into play."
Statistics from the U.S.-Cuba Trade and Economic Council show that 2014 could be the worst year for U.S. exports to Cuba in the last decade.
American farmers say the main barrier to sales to Cuba is a U.S. government ban on providing credit to the island and that wouldn't change under reforms Obama announced last month.
Obama's proposals include a slight relaxation of U.S. rules on Cuban payments to American farmers, allowing Cuba to pay for goods once they are delivered rather than before they are ordered. But U.S. law still prohibits any form of credit for Cuba's state-run import agencies.
The U.S. is expected to issue detailed regulations opening trade with Cuba this month, but granting credit would require an act of Congress that appears unlikely in the short term.
Washington still prohibits American tourism to Cuba, and the Obama Administration cannot end the trade embargo without congressional approval — something unlikely to happen anytime soon.
Obama changed five decades of U.S. policy toward communist-governed Cuba by announcing that he would move toward full diplomatic ties, drop regime change as a U.S. goal and work toward easing the longstanding trade embargo.
___
Associated Press writer Michael Weissenstein contributed to this report from Havana.