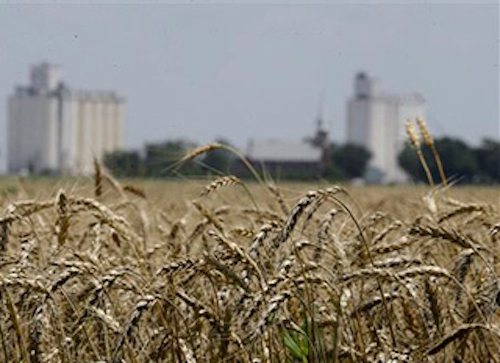 A fungal infection not seen on Midwestern wheat since the Great Depression is now reported to be spreading, according to reports.
Flag smut has infested 39 fields in western and central Kansas – the first time it's been spotted in the state since the 1930s, according to the Kansas Department of Agriculture.
The weather has been ideal from the spring into early summer has been ideal for the blight, farming experts said.
"We are currently working to identify and contact affected landowners," said Jeff Vogel, the KDA's Plant Protection and Weed Control program manager.  "While there has been a low incidence of the disease detected in the surveys, we know that it is going to be difficult to prevent contaminated grain from entering into the export market.  The disease characteristics make the goal of preventing this grain from entering export channels difficult to achieve.  The steps we are asking our farmers to take will help reduce the risk of infected grain entering the export market."
The infection is noticeable for its blisters near the veins in leaves – and dark spore balls populating the plant,according to the USDA.
The fungus was first identified in Australia in the 19th century. It has no health effects on animals or humans directly – but can destroy wheat crops.