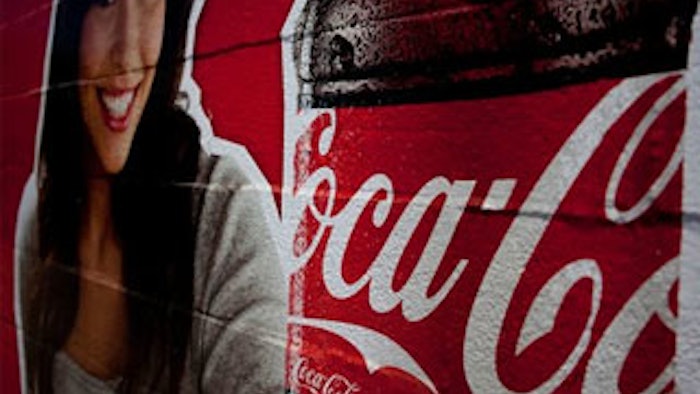 NEW YORK (AP) — Coca-Cola's first-quarter results came in above expectations as the world's biggest beverage maker sold more of its drinks in emerging markets.
The Atlanta-based company said Tuesday that global volume rose 4 percent in the quarter, with Thailand, India and Russia posting strong gains. In its flagship North American market, volume rose 1 percent, fueled by growth in non-carbonated drinks such as Honest Tea and Simply Orange juice.
But soda declined 1 percent in the region, reflecting a continued movement away from soft drinks in developed countries such as the U.S.
For the three months ended March 29, the company said it earned $1.75 billion, or 39 cents per share. That's down from $2.1 billion, or 45 cents per share, a year earlier.
Not including one-time items such as restructuring charges, however, the company says it earned 46 cents per share. That's better than the 45 cents per share analysts expected.
Net revenue declined to $11.04 billion, from $11.14 billion a year ago, hurt by foreign currency exchange rates and two fewer selling days in the period. Analysts expected $10.97 billion, according to FactSet.
Coca-Cola Co. also announced it was starting to refranchise its U.S. business by giving five bottlers expanded territories to distribute its drinks. The company purchased its North American bottling business in 2010 and had announced at the time it would refranchise over time.
Shares of Coca-Cola rose almost 3 percent at $41.23 in premarket trading.