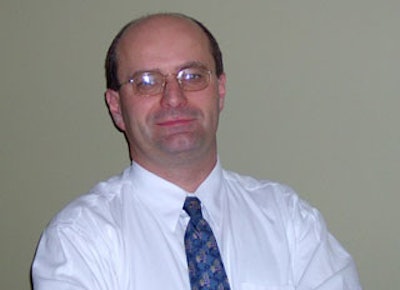 This article originally ran in the April 2013 issue of Food Manufacturing.
The challenge is to secure food safety — against operator mistakes, non-consistent quality and even manipulation of the product — profitably. Adopting a holistic view on the entire production is the answer.
Today, the assurance that food will not cause harm to consumers, in other words, food safety, is viewed as the number one priority across the food industry. To the consumer, food safety simply means being able to rely on the food they eat. To the producer, it means so much more — being in full control of all production parameters at all times, securing quality and production throughout the manufacturing process.
In order to ensure food safety to its highest level, Tetra Pak believes in a holistic approach. Food safety encompasses a wide range of specialist areas, including food processing and packaging solutions as well as legal regulations.
All parties in the food chain share the responsibility for food safety: the producer, the processing and packaging industries, retailers and, last but not least, consumers. Products can be bacteriologically safe and of high quality, but incorrect storage or handling by the consumer can turn food into a health risk.
Thus, a holistic view on the entire, integrated production process is necessary to secure food safety. Hygienic design ensures everything that will ever come in contact with food is built for cleanability, using approved materials, taking into account the entire production solution. Automation on the plant level controls the production process from intake to distribution and enables full traceability.
Integrated production solutions — from intake to distribution
One way to avoid mistakes which threaten food safety is to carefully align all stages of the production process. Integrated processing and packaging solutions make it easier for food producers to reach their objectives for safe as well as efficient operations. Integration means a number of things, such as making old and new equipment work together, including third-party equipment, in the customer's total operations. Integration also involves the information flow.
With an integrated processing and packaging solution built on a common software platform, producers can enjoy simplified operations and decision making. They need only a single control room where all processing and packaging activities can be managed and monitored. All the equipment speaks the same language.
Hygienic design
In the development of machines, production lines and entire plants, food safety starts on the drawing board with hygienic design. The idea is to ensure everything that will ever come in contact with food — from components right down to connections and welds — is built for cleanability, using approved materials. Hygienic design also takes into account how all these components are put together into a production solution where the flow system and control system collaborate to achieve a correct function.
Moreover, hygienic risk assessment of equipment during the development and engineering phases analyzes and evaluates hazards to reduce or eliminate hygienic risks such as microbiological and chemical contamination and foreign bodies originating from machinery or other sources. Such complete analysis enables verification of entire production systems.
Food safety is always a priority when Tetra Pak develops new technologies. One example is E-beam, a non-contact technology for sterilization of packaging material. When developing new production technologies, it is essential for equipment and solutions producers to incorporate a food safety perspective and standards for hygienic design.
Integrated automation solutions
Advanced, integrated automated solutions should control the plant to secure every step — from intake to distribution. A real-time automation application on the factory floor can communicate in seconds with databases that send and receive information.
Business systems and enterprise resource planning (ERP) systems — also connected to real-time automation applications — can manage planning, raw material handling, inventories, production analysis and reporting, which are crucial for a safe and effective production result.
Automation solutions should be modular and based on an open architecture platform and open industry standards as well as production know-how. They should cover the entire production chain from intake to distribution, and provide full reporting and traceability — with unit history, batch control and a review of all actions as well as interfacing with other equipment and systems, including packaging lines. Accumulated data can be used to improve the tracking possibilities, ensuring better food safety. These functions enable continuous improvements and cut the risk of human error.
Traceability is about trust
Traceability can be achieved in many ways, but automatic systems offer production parameter logging, ingredient control, traceability and quicker access times than manual systems. A well-developed method ensuring traceability can prove invaluable to food safety while significantly reducing the cost of recalls and bad will.
A sophisticated automated control system enables traceability quickly and efficiently throughout the entire production chain, from raw material intake to packaged product. In order to achieve that, our Tetra PlantMaster solutions give producers control of the production parameters that impact safety and profitability.
Effective traceability is the result of structured data acquisition, where the acquired data is accessible and searchable. Even data from manual additions are recorded. The system compares the product samples to the production parameters. If the values are out of range the system can give alerts.
Traceability is essential if a product needs to be recalled, and it limits the size of the recall. With a traceability tree the entire production flow can be viewed and analyzed, and performance can be improved.
In recent years, traceability has become highly important and is now mandatory in many countries around the world, including the EU, USA and China. The general principles of food law now apply to every stage of the supply chain and the new regulations state that every step in the production chain, every product batch and its history, must be traceable.
It must be possible for the producer to trace the movement of materials throughout production: what recipes, material amounts, equipment and process parameters were used; timing data for a batch; clean-in-place (CIP) routines; and even the names of operating personnel. This increases the total transparency of the entire value chain.
Only by ensuring that processing and packaging solutions are closely integrated, with an emphasis on hygienic design across all plant equipment and with integrated automation solutions applied throughout the process — including within tracing systems — can the true safety of food be guaranteed. A holistic view is essential.