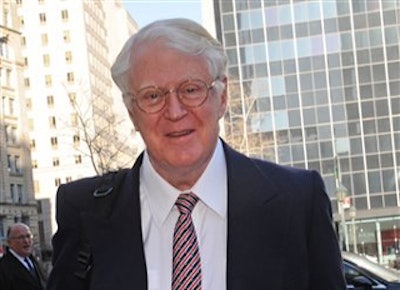 NEW YORK (AP) — A jury in New York has awarded $12 million in punitive damages to a Florida billionaire in his dispute over pricey wine.
Friday's federal court decision was another victory for William Koch.
On Thursday, the Manhattan jury found that he was sold fake vintage wine by California businessman Eric Greenberg. It awarded Koch about $380,000 in compensatory damages.
Greenberg said in a statement that he would appeal.
Outside court, Koch called the award "out of sight, over the moon!"
Koch also is a yachtsman who won the America's Cup in 1992.