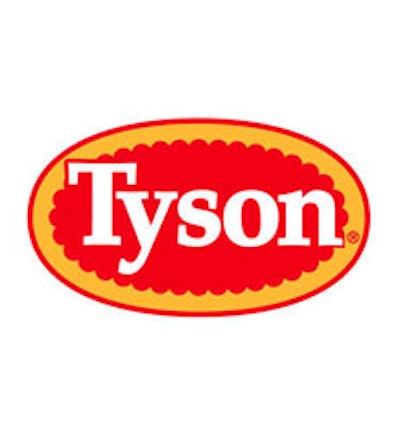 COUNCIL BLUFFS, Iowa (AP) — Tyson Foods Inc. would pay $950,000 under the proposed settlement of a class-action lawsuit covering 1,200 workers at a Council Bluffs meat processing plant who claimed wage violations, but most of the money would go to lawyers.
Court documents filed Wednesday show Tyson Foods reached the tentative agreement with workers' attorneys, and both sides are seeking a judge's approval.
The deal would reimburse plaintiffs' lawyers $340,000 for out-of-pocket costs and award $309,000 in attorneys' fees.
Current and former workers dating back to 2006 could claim payments from a $271,000 pot, based on factors such as how much they worked and their specific jobs.
The lawsuit claimed Tyson should've paid employees for time spent putting on and cleaning clothes and equipment and sharpening knives before and after shifts. Tyson denies wrongdoing.