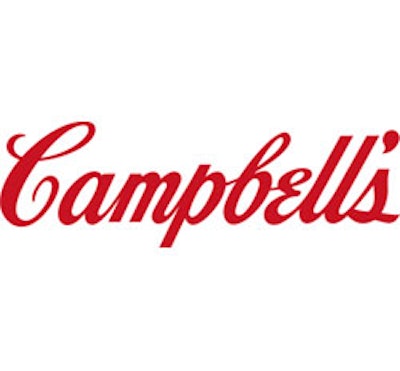 CAMDEN, N.J. (AP) — Campbell Soup Co. on Wednesday named its first ever chief marketing officer, as the world's biggest soup maker looks to revitalize its brand and connect with younger consumers.
The Camden, N.J.-based company says Michael Senackerib will oversee marketing services, global advertising, design, media, digital marketing and consumer insights. Senackerib had held marketing roles at Campbell's U.S. soup unit between 1992 and 1996.
Campbell Soup also noted that Senackerib has led Kraft's $3.8 billion biscuit portfolio as well as Nabisco's $1.2 billion salted snack division. Most recently, he was chief marketing officer at Hertz Corp.
He will report to CEO Denise Morrison.
After years of slowing sales, Campbell Soup this year is rolling out dozens of new products targeted for consumers in their 20s and 30s. Some of the new soups come in plastic pouches that can be microwaved, and new soup flavors include Thai and Moroccan flavors.
Consumption of canned soups has declined in recent years, in part because of the growing availability of fresh soups at supermarkets, delis and restaurants. The appointment of Senackerib comes even as Campbell Soup has said it expects marketing expenses to decline for its fiscal 2013.
Campbell shares rose 55 cents to close at $35.27. The peak for the past 52 weeks was $36.28, in early September.