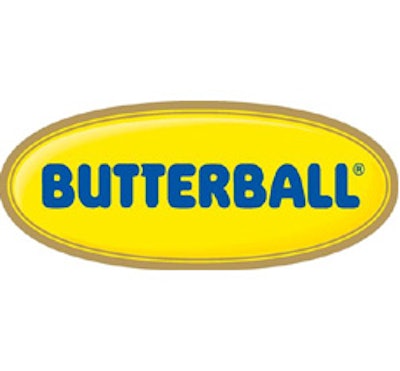 NEW YORK (AP) — It's almost Thanksgiving again, when millions will attempt the once-a-year challenge of cooking the perfect bird — and that means Butterball's long-running turkey hotline is once again on call as of Wednesday. But this year, the company is adding a smartphone app, Facebook live chats, Pinterest posts and other social media tools to help harried home cooks.
Butterball is bringing the hotline into the age of social media as consumers increasingly communicate through smartphones and social media rather than old-fashioned phone calls. It plans to give tips via Facebook, Twitter, Pinterest and its own new app, called Butterball Cookbook Plus.
"We want to make sure we're offering advice where people are," said Linda Compton, director of consumer affairs for Butterball. "More and more people are using social media."
Butterball started the talk line in 1981, with six home economists answering calls. It quickly caught on, and these days, there are 50 trained staffers that man the Turkey Talk-Line. This year, there's a revamped social media corner in the hotline room, with flat-screen TVs that show live feeds from Facebook and Twitter. The hotline, plus all of its social media components, is expected to reach 1 million consumers through Christmas Eve.
Butterball, based in Garner, N.C., created the app because the format of iPhones and iPads allowed the company to offer more information to consumers, Compton said. The app, which costs $4.99, is not available for phones and tablets running Google's Android operating system.
Butterball Cookbook Plus includes how-to videos, food safety tips, and a menu planning checklist, all things that couldn't really be offered through a traditional phone call, as well as recipes for leftover turkey and ideas for turkey meals.
Butterball has also beefed up its broader social media presence. It has tested communications on Facebook and Twitter before, but this year it's making a more concerted effort to reach consumers on those sites, as well as on Pinterest. On Facebook, Butterball will host live chats and promote coupons. It will also field questions via Twitter, and post recipes and advice on Pinterest.
But those suffering from social media fatigue needn't worry: The traditional hotline will be staffed during business hours beginning Wednesday through Christmas Eve: 1-800-BUTTERBALL.