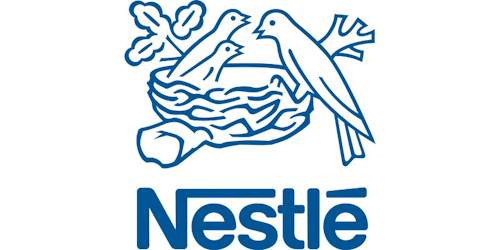 ARLINGTON, Va., July 31, 2018 (PRNewswire) — Nestlé on Tuesday celebrated the grand opening of its new U.S. headquarters in Arlington, Virginia through a ribbon-cutting ceremony and culinary festival — the Nestlé Good Life Fest. The celebration will convene Nestlé leadership and employees, elected officials and community members.
The new location in the Rosslyn neighborhood is home to Nestlé USA's corporate functions, its Beverage, Baking & Global Foods divisions, and its eBusiness team and Center for Marketing Excellence. Gerber Products Company, Nestlé USA's sister company, will relocate to the same building next year, bringing the total number of Nestlé employees there to around 900.
The event marks a significant milestone in the 152-year history of the company as Nestlé continues to transform its business to be fit for the future. Its enhanced growth strategy focuses on strengthening its base brands, using new innovation models to launch new foods quickly, and making strategic acquisitions in high-growth categories.
"Moving our headquarters across the country is a true catalyst for transforming our business as we create a new Nestlé," said Steve Presley, Chairman and CEO of Nestlé USA. "Today is about more than our building, it's also about our biggest asset: our people. We're celebrating our drive to create a culture that embraces the speed, courage, agility and collaboration necessary to win in the marketplace. And relocating here to Arlington helps to fuel that drive." 
Originally announced in January 2017, Nestlé's relocation came to fruition through collaboration with state and local government officials, many of whom will attend today's ribbon-cutting ceremony to celebrate the opening of the new era of Nestlé.
"I'm proud to officially welcome the world's largest food and beverage company to its new U.S. headquarters in Arlington County," said Governor Ralph Northam of Virginia. "Nestlé's decision to move to the Commonwealth underscores Virginia's reputation as a great place to work and live, and we look forward to continuing what is already a strong partnership."
Nestlé is also inviting its neighbors in Rosslyn to visit the Nestlé Good Life Fest, across the street from its new building. Visitors to the fest will be able to sample foods from brands they love and new offerings with bold flavors, attend culinary demonstrations, and learn about Nestlé's work to create shared value in the U.S. and around the world.
"Nestlé USA's decision last year to relocate to Rosslyn was a true validation of our collective efforts across Arlington County to create a vibrant, urban neighborhood that is attractive to innovative businesses," said Mary-Claire Burick, president of the Rosslyn Business Improvement District. "Since the beginning, Nestlé USA has been an incredible partner, and we look forward to working with them to expand their impact in Rosslyn and beyond."