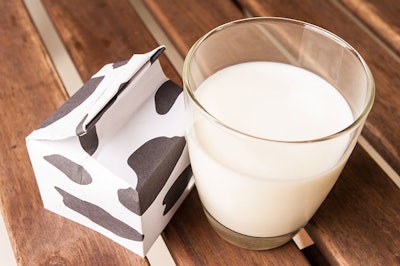 MOSINEE, Wis. (AP) — A cheese factory in central Wisconsin is offering a lifeline to some dairy farms threatened by Canada's milk pricing policies that may force other farms to close.
Mullins Cheese Vice President Bill Mullins signed contracts to buy milk from eight family-owned operations, the Milwaukee Journal Sentinel reported.
"My field staff looked at them and said, 'My gosh, these are great, wonderfully kept farms,'" Mullins said. "I had an opportunity to help a few of them."
A local milk processor, Greenwood-based Grassland Dairy Products, recently said it was dropping several farms because it lost millions of dollars when Canada changed its milk pricing policies in a way that favors Canadian farmers. That means dozens of dairy farms in the U.S. will no longer have a milk processor as of May 1.
Farmers who have been selling to Grassland are pleading for help, but most processing plants are already running at full capacity and aren't accepting more farms. Federal and state lawmakers have been trying to find short-term solutions, as well as investigating trade pacts with Canada.
Wisconsin agriculture officials said Grassland canceled milk contracts with nearly 60 farms. As of Friday, about 40 still didn't have a milk buyer.
"This is devastating to the farmers, and it's been really heartbreaking for us," said Daniel Smith, who oversees the Wisconsin Farm Center at the state Department of Agriculture, Trade and Consumer Protection.
Another milk plant dropped 14 farmers for reasons unrelated to the Canada trade issue. Those farmers have made arrangements for a milk buyer or are headed into an already planned retirement.
Staff members at the Wisconsin Farm Center are trying to connect dairy plant owners with the farms threatened by closure.
"We have a game plan that takes us to May 1, and we know what benchmarks we have to meet every day," Smith said. "We are exploring every possibility."