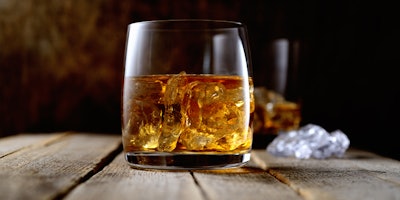 SHOREHAM, Vt. (AP) — A vodka maker in New York has asked Vermont's rye whiskey distiller WhistlePig to stop using the word "crop" to describe its new whiskey product.
The Burlington Free Press reports (http://bfpne.ws/2nAZixI) the battle is over the New York's Chatham Imports' patented Crop Harvest Earth Organic vodka. Chatham's attorney said in a cease and desist letter last month the vodka is well known and widely distributed.
WhistlePig later sued Chatham in response, saying that its new product, FarmStock whiskey, and Chatham's product are entirely different, both in appearance and commercial impression.
WhistlePig's new rye whiskey is made in Shoreham, Vermont. The label on the whiskey bottle has the designation of the rye crop number, for example the first batch of bottles says "Crop No. 001."