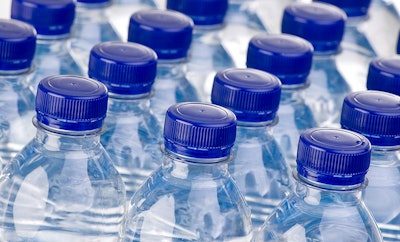 EVART, Mich. (AP) — A bottled-water company that wants to pump more water in western Michigan also needs a permit from a small community to accommodate the project.
The Grand Rapids Press reports that a permit to build a small building in Osceola County's Osceola Township is not a sure thing. The planning commission is meeting on April 18 on Nestle Ice Mountain's request to construct a pipeline booster station.
The station is part of the company's proposal to withdraw up to 400 gallons per minute from a well in Osceola County — up from 150 gallons per minute, 80 miles north of Grand Rapids. That request is pending with state regulators.
Officials in Osceola Township are raising questions about the booster station, which would be built at Spring Hill Camp. Supervisor Tim Ladd, who was elected in November, said it might not fit zoning rules.
"It's not a public necessity because the public has nothing to do with it," said planning commission member Martin Nieman. "It's pushing water down the road to a private company which is trucking it further down the road, bottling it and then selling it back to you."
Arlene Anderson-Vincent, natural resources manager at the Ice Mountain bottling factory in Stanwood, said the station is the most efficient way to