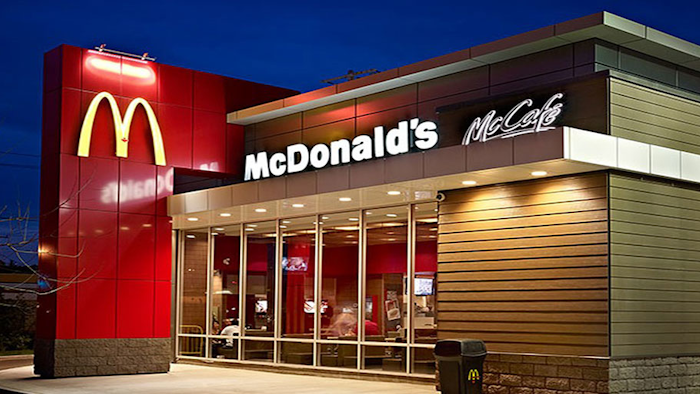 NEW YORK (AP) — McDonald's has been fighting to win back customers, but its franchisees weren't so sure of the comeback plans ahead of the chain's launch of an all-day breakfast menu back in October.
An internal survey of franchisees around that time found only 14 percent of U.S. franchisees agreed or strongly agreed that the company's turnaround agenda was working. And only 35 percent said they felt confident about McDonald's success over the long term, down from 46 percent the previous year, according to survey results provided to The Associated Press.
Less than half — 48 percent — said they had a clear understanding of the company's vision of becoming a "modern progressive burger and breakfast company." The percentage who said they were "proud to be a McDonald's Owner/Operator" also fell to 77 percent, down from 84 percent the previous year.
McDonald's Corp. is working to refresh its image and combat slumping sales, with the chain facing changing eating preferences and intense competition. CEO Steve Easterbrook, who took over last March, has been trying to engineer a comeback with bigger moves, such as the introduction of an all-day breakfast menu in the U.S. that has generated positive headlines for the chain.
Lisa McComb, a McDonald's representative, said in a statement that the results of the franchisee survey were "hardly surprising" since it was conducted between Sept. 18 and Oct. 4, ahead of the Oct. 6 launch of all-day breakfast and "before McDonald's ended the year with momentum."
She said the company was starting 2016 "in a better place than where we were 12 months ago."
In January, McDonald's said U.S. sales jumped 5.7 percent in the final three months of 2015, marking the best showing in four years. But the company declined to disclose how much of the increase, if any, was driven by an uptick in customers, versus other factors such as price hikes or customers trading up to items that cost more.
McDonald's, based in Oak Brook, Illinois, ended last year with 14,259 locations, down from 14,350 in 2014.