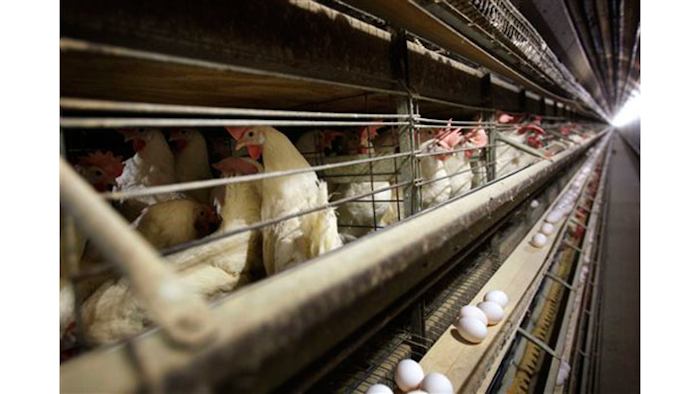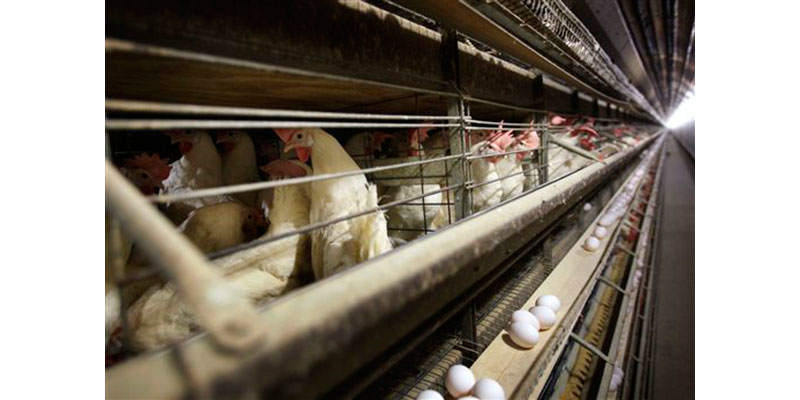 BOSTON (AP) — While both critics and supporters of a proposed ban on the sale of food products from farms that keep animals in overly restrictive cages say the measure would likely raise egg prices in Massachusetts, supporters contend consumers would barely notice the increases.
A legislative committee on Thursday heard testimony on the proposal, which would likely to go before voters in November.
"Just because they are food animals doesn't mean they don't deserve our respect," said John Linehan, chief executive of Zoo New England.
He joined representatives of animal rights groups in supporting the bill before the environment, natural resources and agriculture committee.
A number of retailers and restaurant chains offer consumers the choice of "cage-free" eggs, but often at a higher price than other eggs.
A consultant hired by backers of the proposed ballot question downplayed the higher costs. Charles Augustine, senior vice president of Compass Lexecon, said the firm's analysis determined that the average price of an egg would increase by 1 or 2 cents, costing the typical consumer about an extra $3 per year.
But critics of the measure, including the Portland, Maine-based New England Brown Egg Council, predict sharper price increases and said consumers should be allowed to make their own choices.
"The egg farmers of Massachusetts, and of the other New England states, including those who presently produce cage-free eggs, implore you to recognize that the proposal before you will have huge consequences for consumers and for publicly-funded programs which purpose eggs," the council said in a letter to lawmakers.
Supporters of the measure agree the vast majority of farms in Massachusetts already abide by the more humane standards.