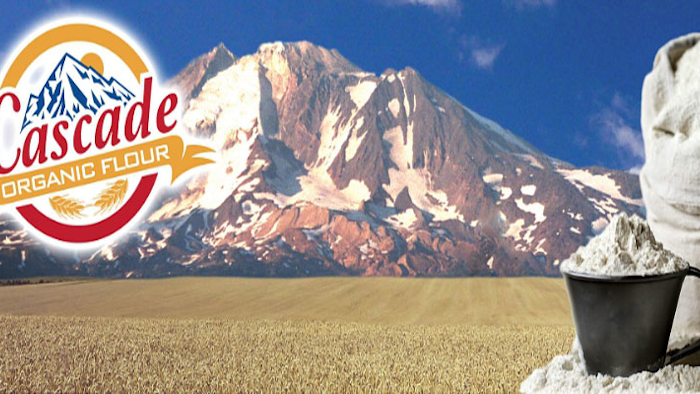 ROYAL CITY, Wash. (PRNewswire) — Cascade Milling recently announced that it plans to double organic wheat acreage to 5,000 irrigated acres in the Columbia Basin of central Washington by 2018.   This increase in acreage will allow Cascade Organic Flour to produce 30 million lbs. of whole wheat organic flour from its own organic wheat production in less than two years.
Cascade Organic Flour is a family-owned, vertically integrated operation which grows several thousand acres of organic wheat and other crops near the Columbia River in central Washington, and its mill produces several million lbs. of organic flour per year.   Cascade Organic Flour is the largest family owned, vertically integrated organic wheat growing and organic wheat flour milling operation in the United States.
Stated Cascade Organic Flour Owner/President Justin Brown, "We are seeing tremendous interest in our 'Farm to Table' organic wheat flour program, as consumers want to know where the flour in their bread and other baked goods comes from, and that it is healthy and natural."