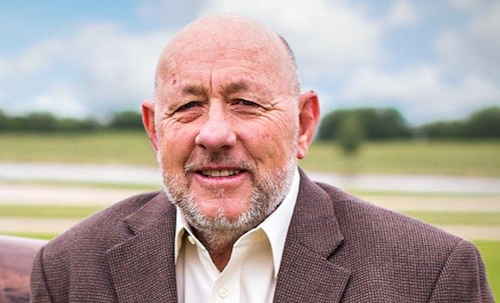 A little-known Texas preacher who made a fortune during the state's fracking boom helped give the largest single contribution to date in the 2016 presidential primary.

Reuters traveled to the small town of Cisco in north-central Texas to profile Farris Wilks, who — with his brother Dan and their wives — gave $15 million to the Super PAC supporting Texas Sen. Ted Cruz in the crowded Republican presidential field.

Farris long served as the pastor of the Assembly of Yahweh, 7th Day, a church founded by his father that, among other beliefs, considers the Bible as historically and scientifically accurate and classifies homosexuality and abortion as serious crimes.

Farris, however, isn't the typical small town pastor. After decades of financial hardship, the Wilks brothers in 2002 formed a company that provided trucks to the fracking industry.

Frac Tech Services coincided with the dramatic growth in the fracking industry, particularly in Texas. The brothers sold their stake to a Singapore-based fund in 2011 for $3.2 billion.

The windfall, along with Supreme Court-mandated changes in federal campaign finance law, enabled the brothers to almost immediately become relevant in conservative political circles.

According to the Federal Election Commission, their $15 million contribution to the Cruz-supporting PAC exceeded all others in the 2016 election cycle.

The Wilks and other high-dollar donors helped the freshman senator — who lags in current polls — become the second-most prolific fundraiser in the GOP field.

The brothers also helped finance an evangelical political conference in Iowa that drew Cruz and other GOP hopefuls to the nation's first caucus state.

Cruz did not offer a comment to Reuters, but Farris Wilks indicated that his family's support for the senator is political and that Cruz has neither attended Assembly of Yahweh nor endorsed its beliefs.

"We support (Cruz) because he believes in the morality of the free market, in keeping our country safe, and in the right of the unborn not to be killed in their mother's womb," he wrote in an email to Reuters.

Reuters also indicated that the Wilks aren't solely involved in presidential politics. The brothers reportedly gave $800,000 to Texas legislators who opposed municipal bans on fracking.

Gov. Greg Abbott earlier this year signed legislation pre-empting the ban in Denton and any other cities hoping to halt the practice within their borders.