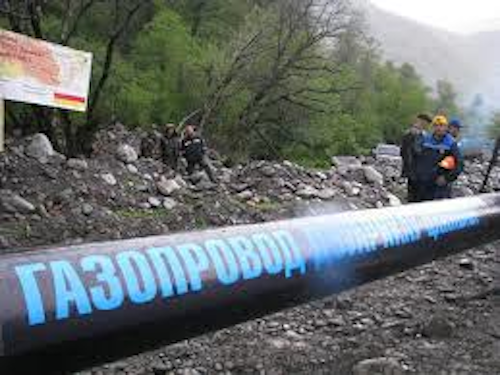 BRUSSELS (AP) — Russia and Ukraine will resume talks Friday aimed at trying to clinch a deal guaranteeing that Ukraine will receive shipments of Russian natural gas this winter.
The European Union, which is hosting the negotiations, announced Thursday that Russia's minister for energy and Ukraine's minister for energy and coal industries will meet in Brussels.
The EU said the "firm objective" of the talks is reaching agreement on the winter gas supplies.
Russian energy minister Alexander Novak said Thursday that Ukraine has asked for a discount and that Russia will offer one, but it will be smaller than in the third quarter. "Final calculations are being prepared now, but it will be $20 on average" per 1,000 cubic meters, Novak was quoted as saying by the state news agency Tass.
Ukraine has also asked Russia for a write-off of some loans. Moscow has insisted on a full repayment of $3 billion it loaned Ukraine in 2013.
Past gas disputes have led to cutoffs in supply. In 2009, a gas standoff caused serious disruptions in Russian gas shipments to other European nations.