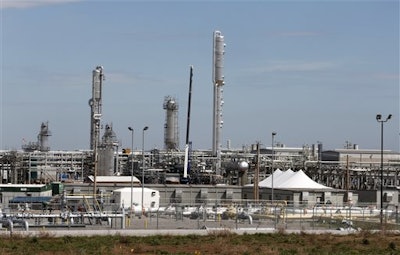 OKLAHOMA CITY (AP) — An attorney claims a state law that sets Oklahoma's tax on oil and gas production is unconstitutional.
Attorney Jerry Fent told a state Supreme Court referee Tuesday the measure does not comply with constitutional guidelines for the passage of revenue bills. Fent says the law was approved in the final days of this year's legislative session and was not approved by at least three-fourths of the House and Senate.
Solicitor General Patrick Wyrick says the measure does not meet the definition of a revenue bill because it cuts tax rates. It taxes oil and gas wells at 2 percent for the first three years of production. The rate then jumps to 7 percent.
Referee Daniel Karim will submit a report on the case to the high court.