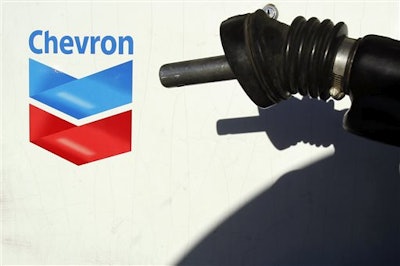 SAN RAMON, Calif. (AP) — Chevron's Canadian subsidiary is selling its 30 percent stake in its Duvernay shaleplay to Kuwait Foreign Petroleum Exploration Co. in a $1.5 billion deal.
The Duvernay shale play is in west-central Alberta, Canada.
Once the deal closes, Chevron Canada Ltd. will still have a 70 percent stake in Duvernay and will continue as its operator.
Chevron Canada has drilled 16 wells since starting its exploration program.
The deal is targeted to close in November.
Chevron Corp. is based in San Ramon, California.