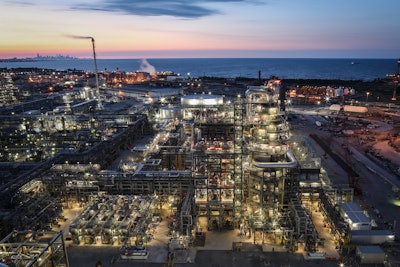 WHITING, Ind. (AP) — BP plans to spend millions of dollars on pollution-reducing equipment at its refinery in northwest Indiana to help meet a new U.S. Environmental Protection Agency mandate.
The (Northwest Indiana) Times reports BP Whiting Refinery plant manager Don Porter told the Lakeshore Chamber of Commerce on Wednesday that construction will begin next year on a new hydrotreater unit, which uses hydrogen to remove unwanted chemicals such as sulfur, nitrogen, oxygen and halides from gasoline.
He says the project on the shore of Lake Michigan will lead to hundreds of construction jobs.
The announcement comes three years after BP did $4.2 billion expansion and upgrade at the facility. The company has said the goal is to have the new hydrotreater up and running by 2020.