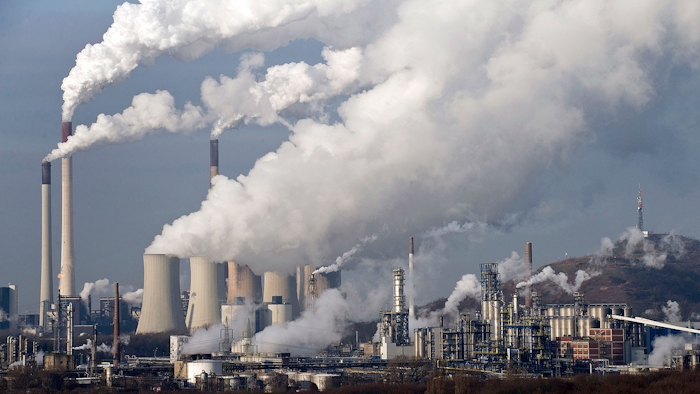 Government and university researchers from the U.S. and Canada said in a new study that they located 39 previously unreported sources of air pollution, largely from fossil fuel operations, with the help of new satellite capabilities.

The analysis, published in the journal Nature Geosciences, found 39 additional major, human-made sources of sulfur dioxide with the help of satellite images collected between 2005 and 2014.
Sulfur dioxide, one of six air pollutants regulated by the Environmental Protection Agency, is a known health hazard and top contributor to acid rain. It is currently monitored and regulated with the help of ground-based measurements and models.
Scientists from NASA, Environment and Climate Change Canada and two universities, however, employed new technologies to convert satellite images into precise estimates of sulfur dioxide concentrations, then trace them to their sources with the help of wind data.

"Quantifying the sulfur dioxide bull's-eyes is a two-step process that would not have been possible without two innovations in working with the satellite data," said NASA scientist Nickolay Krotkov.
The previously unreported sources generally included clusters of coal-fired power plants, smelters and oil and gas operations in the Middle East, as well as in Mexico and parts of Russia.

The study also showed emissions from already-known sources that were much higher than current estimates, as well as from non-erupting volcanoes that slowly leak sulfur dioxide throughout the year.
In total, the unknown and underreported estimates accounted for about 12 percent of all human-caused sulfur dioxide emissions.