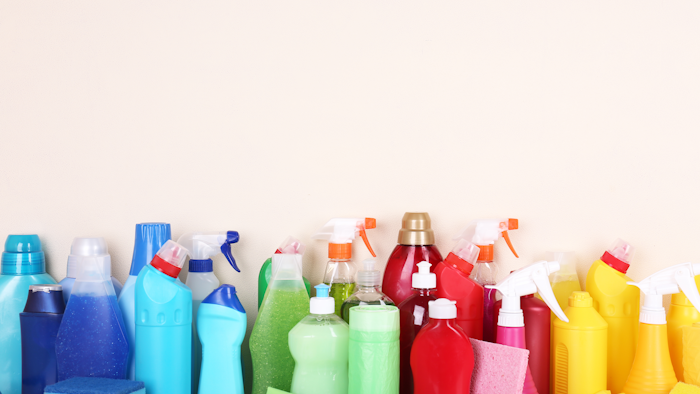 A new bill being floated in the U.S. House of Representatives calls for ingredients in cleaning products to be listed on labels.
The bill, introduced on May 12 by Steve Israel (D-N.Y.), would require that companies move from non-specific terms like "colorant" or "preservative" to naming specific chemicals.
Called The Cleaning Product Right to Know Act of 2016, the bill would require the Consumer Product Safety Commission create rules that would standardize labeling laws for cleaning product chemicals and enforce the new regulations. It also mandates that manufacturers disclose each ingredient's Chemical Abstract Service identification number and function on product websites.
Several "green" companies in the market, such as Seventh Generation and Honest Company, have made a point of listing their chemical ingredients. And bigger manufacturers such as The Clorox Company, also provide ingredient information on their websites.
But recent analysis by the Environmental Working Group, a nonprofit focused on environmental and public health issues, found that about one-fourth of 400 cleaning products analyzed currently disclose chemical ingredients.
Supporters of the bill argue that consumers have a right to know about the chemicals that could be lung irritants, such as antibacterial agents like sodium hypochlorite, as well as chemicals linked to cancer including 1,4-dioxane and formaldehyde.